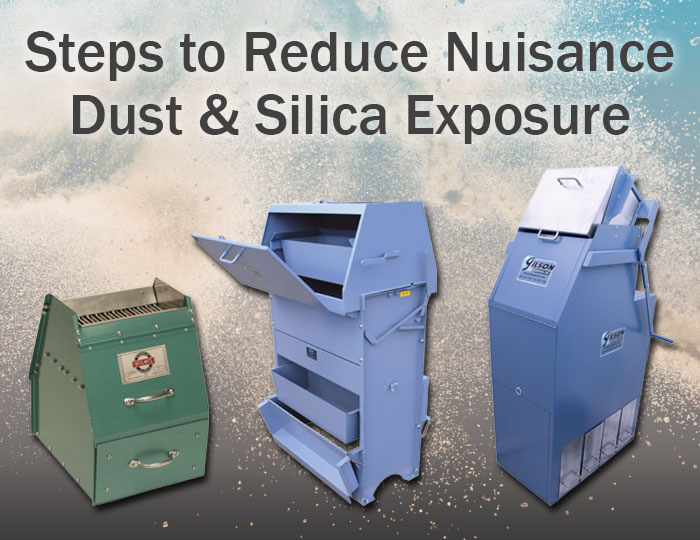 The June 23, 2017 deadline for workplaces in the construction industry to comply with OSHA's Final Rule to Protect Workers from Exposure to Respirable Crystalline Silica has been extended to September 23, 2017. The extension was announced by OSHA in early April to give the agency more time to provide guidance, outreach and educational materials to construction industry employers.
Among the construction-related industries expected to be impacted by the new rule are concrete products, ready-mix concrete, asphalt products manufacturing, and aggregates and gravel.
Crystalline silica is found in products commonly used in road and infrastructure construction – sand, concrete, stone, mortar, asphalt, cement, grout, brick and tile. In addition, OSHA reports that silica dust can be generated in many construction activities, including cutting, sawing, grinding, crushing, sanding and drilling.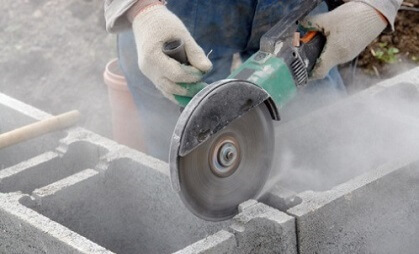 Source:
https://www.cdc.gov/niosh/topics/silica/
photo credit, NIOSH
This blog post will discuss protective measures that can be used in construction material testing in the laboratory or on the job site, to help reduce a worker's exposure to silica and other harmful dusts. It also provides information on respirable and/or nuisance dust that can typically manifest in non-construction industries.
It's not just nuisance dust
Whether from bulk splitting of aggregates, reducing of pharmaceutical powder samples, or sampling dry bulk ingredients in food industry testing, fine powder emissions from splitting and dividing can cause nuisance dust. It's important to know your equipment and if it is designed to control nuisance or harmful dust. Most equipment of this nature should be operated following at least a couple of basic guidelines:
Operate only in properly-ventilated areas, or
Wear protective masks or respiratory gear to prevent inhaling potentially-hazardous dust
Similarly, if the sample material has a Material Safety Data Sheet (MSDS), review it carefully for precautions, and follow recommendations for Personal Protection devices and methods.
Nuisance dust can derive from sampling flour and other powders or granular materials as readily as it can from dividing aggregates - and there are several factors to keep in mind about airborne particles that result from the sampling and dividing process:
Aggregates and minerals, iron ore and even soil often contain silica. As stated earlier, silica, also known as quartz, is common in materials used on construction sites - and industry processes such as cutting, crushing and grinding can create not just nuisance dust, but "respirable silica dust."
Coal and coke, both by-products of mining, have long been associated with black lung resulting from "respirable coal mine dust".
A condition known as "baker's asthma" can arise from flour and grain dust exposure in the food industry, as well as in animal feed production.
There is concern for worker's health related to airborne dust within the pharmaceutical industry, not only for possible health risks from dust inhalation, but from breathing in biologically-active components of drugs.
How to reduce dust and protect workers
Despite the issues raised above, nuisance and respirable dust can be significantly reduced by using equipment designed specifically to prevent particle release during a given process. Let's start with sampling and dividing, a common procedure in testing materials used on construction materials and performed with a splitter or divider – a process that can emit a significant amount of dust.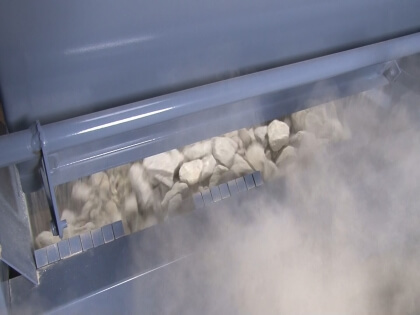 While there are numerous splitter types to choose from, when working with materials known or believed to cause respirable issues, choose a model designed to significantly reduce the amount of dust released into the air. In this case, an enclosed sample splitter is best for the job. Here's what you should know:
Enclosed splitters are used more for laboratory testing than production. Selecting the type of enclosed splitter will depend on its use and applications, sample size and composition, flowing capabilities and if it bridges during splitting. Gilson offers three widely-used types of enclosed splitters, each geared to specific applications and uses – and each designed to reduce dust. Whether testing construction, mining, food or pharmaceutical materials, the enclosed splitters listed below help protect workers from dust.
Consider implementing other measures to limit or prevent dust exposure, protect workers and ensure the workplace is compliant with OSHA, NIOSH and other regulatory agency standards.

Wear protective gear such as masks, face shield, goggles or safety glasses, and when indicated, use a respiratory device. The two pictures below demonstrate the wrong way and the right way when it comes to protective gear and protecting against dust.



Photo Credit: NIOSH

https://www.osha.gov/Publications/OSHA3681.pdf

When working in the field, hose samples to minimize dust blowing in the air
When cutting or sawing, use wet-cutting tools that distribute water during cutting
Optimize ventilation to minimize dust
Furthermore, know the characteristics and composition of the items to be sampled. If there is a powdery dust emitted during the sampling process, understand that there could be health implications – and then use MSDS or other published materials to explore what these implications are and how to prevent them in accordance with the new OSHA rule.
Find concrete sources of information
The Internet has numerous sites with additional information and resources for reducing nuisance and harmful dust, and protecting the workplace in accordance with federal, state and local regulations: