Want to see how our products are helping real customers like you? Our case studies outline common industry challenges our clients face, followed by Gilson solutions and the positive impact they're making on operations.
Check back periodically to read about how we've helped other companies alleviate day-to-day struggles with resolutions tailored to their needs.
Want to be featured in a Gilson case study? Contact us and let us know how our products have helped you!
Bookmark this page or subscribe to our newsletter, to see the impact our products are making for real customers, firsthand.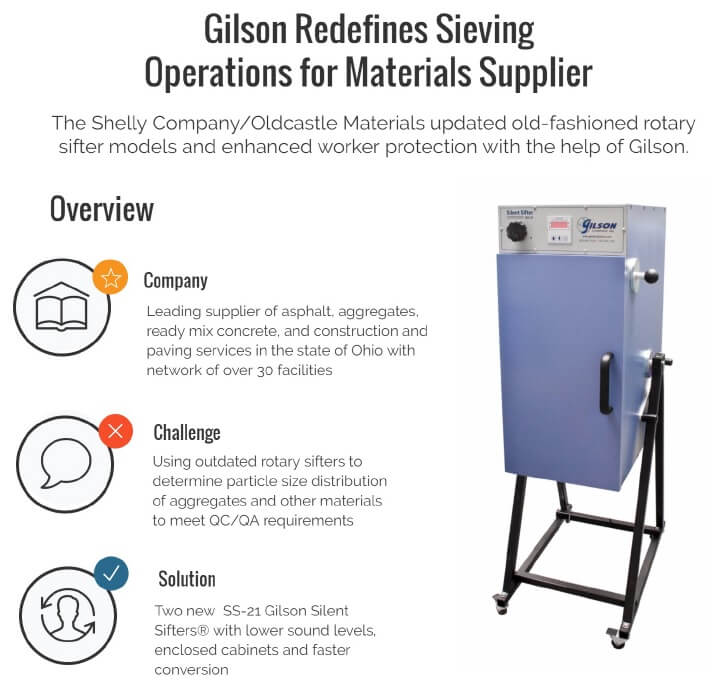 Gilson helped the Shelly Company/Oldcastle Materials update old-fashioned rotary sifter models to boost worker protection.