Gilson offers all the necessary components for performing California Bearing Ratio (CBR) laboratory testing and that meet ASTM D1883 and AASHTO T 193 standards.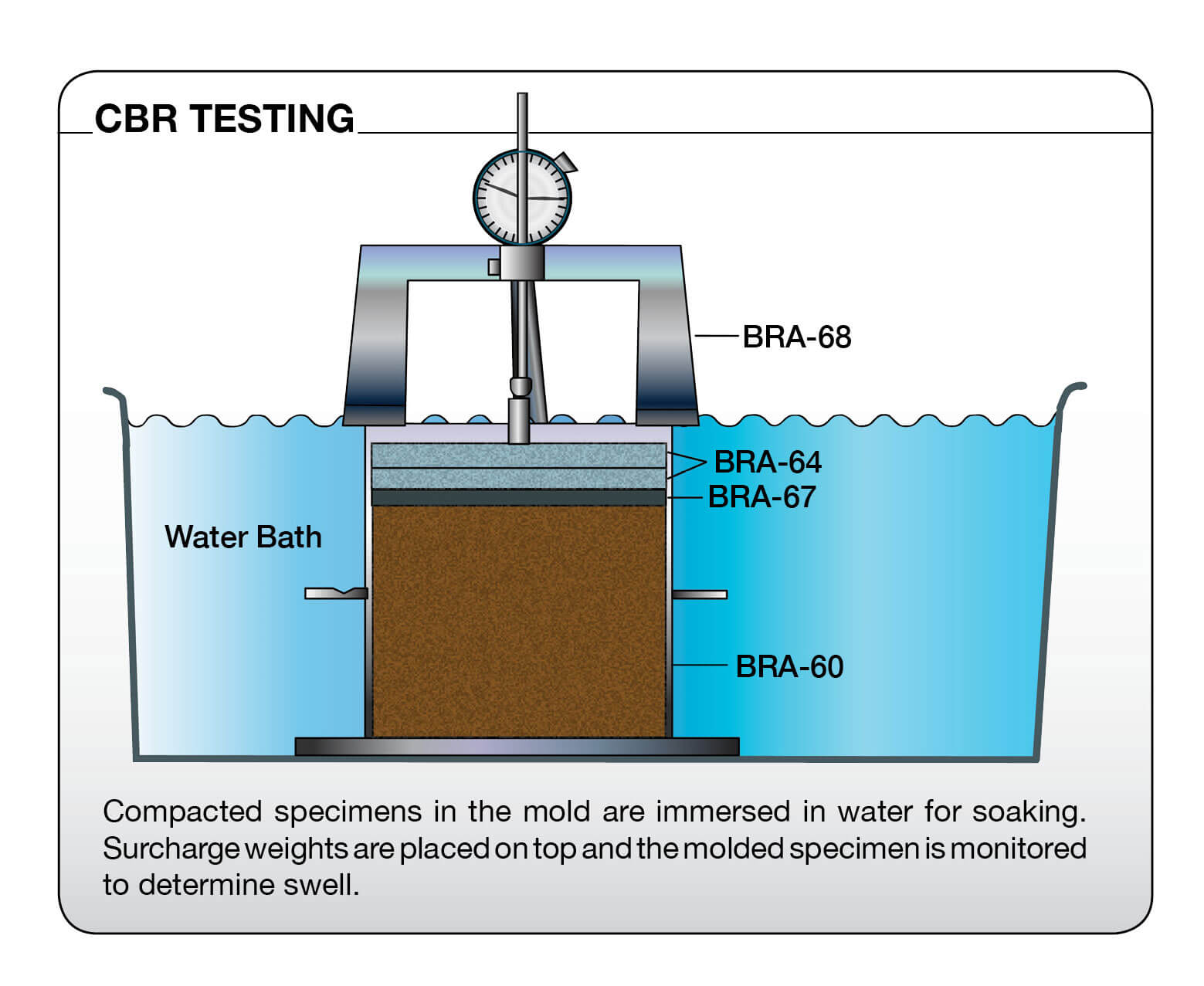 Load Frames are available in a range of strain rates and capacities, and ideal for CBR or LBR testing. Frames can also be customized with different components for use in other soil testing applications.
Load & Displacement Measurement includes Load Rings and other products designed for use in testing with Gilson Pro-Loader Load Frames. Load Rings are available in 6,0000 and 10,000lbf capacity.
CBR Test Set includes four Molds, Surcharge Weights, Swell Plates, and Filter Screens, along with a Spacer Disc and Tripod in one complete set that offers ease and efficiency of preparing and testing four specimens.
CBR Components encompass the products widely used in CBR testing on load-bearing soil in accordance with ASTM D1883 and AASHTO T 193-13 standards. They are available individually and also as a component within the BRA-55 CBR Test Set.
Penetration Piston for CBR Test is required for California Bearing Ratio (CBR) testing of soil and base materials. Conforms to ASTM, AASHTO and the Army Corps of Engineers test methods.