Sturdy BICO Chipmunk and Badger Jaw Crushers perform primary size reduction of hard rock, ores, and minerals. Time-proven designs are effective and compact, with easy access for cleaning and maintenance.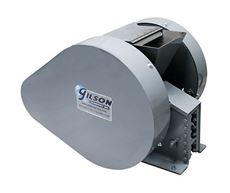 Models: LC-33, LC-33A, LC-34, LC-34A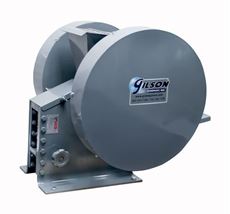 Models: LC-35, LC-35A, LC-36, LC-36A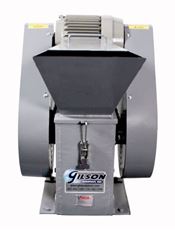 Chipmunk Jaw Crushers have reversible jaw plates for extended life. The stationary jaw lifts out quickly for cleaning, and both jaws are replaced easily when worn. Wear-resistant alloy steel construction with sealed bronze bearings and alloy steel shafts. The semi-enclosed motor powers the four V-belts driving the crusher. Sample Pan, Feed Hopper, and guards for belts and flywheel are included. A hand-wheel on the side adjusts wedge blocks to set jaw gap for control of particle size.
The Badger model Jaw Crusher has the higher crushing capacity needed for labs and pilot plants. This heavy-duty unit has unique vertical/horizontal jaw action to aggressively and efficiently reduce 4x6in (102x152mm) topsize rock sample to 1/8 to 3/4in (3 to 19mm) at a rate of 1,300lb/hour (590kg). Guards for belts and flywheel and a Feed Hopper are included. An optional Dust Collector Base with Pan is available for the Badger Jaw Crusher.