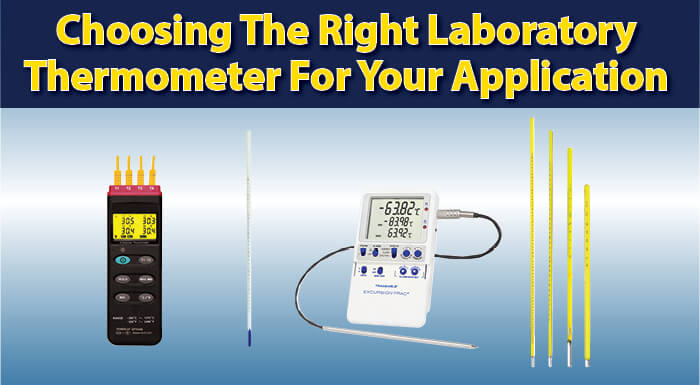 Precise thermometric testing and recording of a given sample – or determining ambient temperature and humidity – is often an integral part of accurate materials testing. So is determining which type of field/lab thermometer best matches your specific materials testing needs. This blog post helps take the heat out of the process and offers insight into Liquid in Glass (LiG) mercury thermometers, non-mercury LiG thermometers, and digital thermometers. It also provides information surrounding restrictions of mercury LiG thermometers, including in laboratory and industrial uses, and finally, considerations for determining which type of thermometer meets your needs.
ASTM Mercury Thermometers for Materials Testing
Once one of the most common of LiG thermometers, mercury thermometers were touted for their high level of accuracy and ability to measure extreme temperature ranges.
For at least the past two decades, however, numerous state, local and federal agencies have classified mercury as toxic, with many phasing out and banning the use of mercury in thermometers and other devices. Sales and shipping of mercury instruments are often regulated and sometimes prohibited by a given locale as well. The National Institute of Standards and Technology (NIST) stopped calibrating mercury thermometers in 2011, and non-mercury alternatives began to grow in utilization and technological advances.
Nonetheless, some laboratory test methods still specify the use of mercury thermometers for certain applications. The American Society for Testing Materials (ASTM) D3289 Standard Test Method for Density of Semi-Solid and Solid Bituminous Materials (Nickel Crucible Method), revised last September is one example. However, this standard also states "any other thermometric device of equal accuracy may be used."
At this time, ASTM Standard D1856 / AASHTO Standard R59 Recovery of Asphalt Binder from Solution by Abson Method still requires a 7C or 7F thermometer – and there is no LiG spirit alternative. Bear in mind, though, that there may still be other state standards in place that rely on mercury thermometry for specific tests.
At Gilson, we supply a Safety Data Sheet with each mercury thermometer and list the appropriate standards met in the product description and specifications for each product. Furthermore, we comply with all regulations that restrict the sale and shipping of such products.
A list of states with product bans and phase-outs is available online at Northeast Waste Management Official's Association/Interstate Mercury Education & Reduction Clearinghouse. As there are new and ongoing restrictions on mercury use, sales, and shipping, we strongly urge anyone considering the purchase of a mercury thermometer to check for regulations in their municipality and state before ordering.
Alternatives to Mercury Thermometers (ASTM Non-Mercury Thermometers)
With the increasing prevalence of mercury product bans throughout the U.S. came a need within the laboratory and materials testing industries for alternative products to measure and record temperatures. Additionally, there was a strong incentive for state and federal agencies to revise standards to effectively align with mercury-free materials testing. ASTM, AASHTO, and state agencies that maintain such standards continue to study and standardize non-mercury alternatives that are safer to use, provide precise and accurate temperature values, and can be reliably calibrated.
NIST continues to calibrate non-mercury thermometers.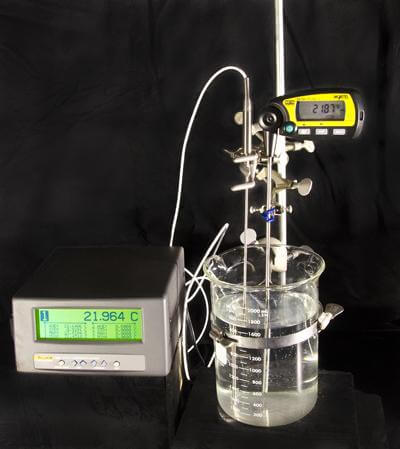 Image Courtesy of NIST
These lower-hazard LiG thermometers can come with their own set of considerations; e.g., the reaction to temperature change may vary from that of mercury, as can its thermal expansion properties, according to aashtoresource.org. While some non-mercury LiG thermometers contain a non-hazardous indicating material, others may use petroleum, which is a hazardous material. The indicating fluid used in Gilson ASTM and ASTM Equivalent Non-Mercury Thermometers is biodegradable, non-toxic, and non-hazardous. Again, Gilson supplies Safety Data Sheets, along with product descriptions and specifications, online for all of our non-mercury thermometers.
The Environmental Protection Agency (EPA) offers a number of informational resources on the alternative temperature measuring devices as well as a list of the revised ASTM standards for testing with mercury-free thermometers.
Digital Thermometers for Laboratory and Field Materials Testing
Like any other digital technology, the digital thermometer can offer the latest and greatest advances in its design and materials, with capabilities not available in LiG thermometers. They do more than measure and display temperature; many can record maximum and minimum temperatures, log time-stamped data, and connect with a computer or laptop to analyze data in more detail. Obviously, the more complex the technology, the higher the price tag will be.
Similarly, there are also good digital thermometers on the market that are more basic and lower priced. Digital temperature measuring devices can be calibrated; in fact, some are self-calibrating. Selections include Platinum Resistance Thermometers and Resistive Thermal Detectors; platinum is said to be an ideal element for measuring temperature. Clear LCD displays offer a good resolution of the temperature reading, and the units come in a range of shapes and sizes to allow for easy measurements in any environment. An informational guide to what you should know about digital thermometers is available at aashtoresource.org.
As with LiG non-mercury thermometers, their digital counterparts offer reliability, accuracy, and precision, and meet the various standard test methods as alternatives to mercury temperature measurement. In addition, digital thermometers have no restrictions in sale or use since they contain no hazardous ingredients. Product descriptions and specifications for the digital units available from Gilson are posted on the product pages.
Below are some factors to consider in determining which thermometer is right for you:
Considerations Driving the Continued Use of Mercury Thermometers
Immersion point issues between digital & mercury
Variance in test results between digital & mercury
The precision of mercury testing
The testing process calls for it & is the approved standard
Temperature reaction rate between mercury and non-mercury
Other Considerations
Mercury is a toxic substance
ASTM, AASHTO & state agencies revised many standards to accommodate non-mercury testing
NIST no longer calibrates mercury thermometers
Bans on using, selling & shipping products that contain mercury
Considerations in Selecting Non-Mercury or Digital Thermometers
Variance in temperature response time
Temperature range capability
Technological components of digital
Immersion depth capacity in mm
The proven performance of Resistance Temperature Detector, Platinum Resistance Thermometer & Thermistor
Cost
Other Considerations
NIST does calibrate non-mercury thermometers
Non-mercury thermometers may still be classified as hazardous
Some digital units are self-calibrating
Technological advantages of digital
In summary, the regulations surrounding the use of mercury in temperature measuring and recording devices are complex, and continually evolving at local, state, and national levels. Gilson is committed to ensuring the best possible materials testing products and solutions for our customers by providing a wide selection of thermometers to help maintain compliance with those regulations. Remember to contact Gilson's Technical Support staff if you have questions or need advice.