Pressure Meter Calibrators offer quick, on-the-spot checks for accuracy of any Type B concrete air meter, including the Gilson Concrete Air Meter and Super Air Meter. With a calibrator in the water-filled base of a 0.25ft³ air meter, the gauge should indicate 5% air. Two calibrators are used in the meter for a 10% air reading.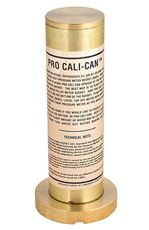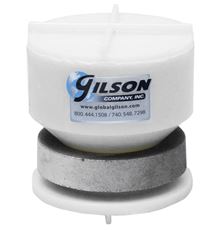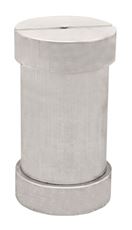 Brass Calibrator for Concrete Pressure Meters is precisely machined from brass.
Plastic Calibrator is constructed of rugged plastic with a metal weighted ring.
Lightweight Aluminum Calibrator of machined aluminum is sturdier than plastic models and less expensive than brass.