Concrete Moisture Meters are non-destructive handheld devices that provide an instant measurement of moisture content. They are designed and calibrated for use on concrete surfaces prior to the application of floor coverings in accordance with ASTM F2659. The meters can also be used for comparative readings on materials such as stone, lightweight concrete, gypsum floor screeds, ceramic tiles, and other masonry-type materials. They are used to identify potential problems such as condensation, blistering, and deterioration of the floor covering, and more.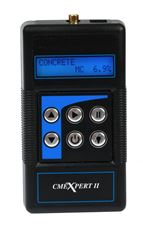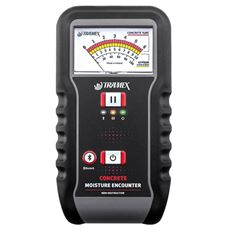 To determine moisture content, the meter is firmly pressed onto the clean concrete floor surface. Electrodes at the base of the meters instantly determine impedance measurements. HMA-661 Calibration Check Plate is available separately to monitor the proper performance of both meters.
CMEXpert II Concrete Meter is a handheld digital meter that determines moisture on a concrete surface. It can also be used with Hygro-I Relative Humidity Probes and an electronic interface cable for ambient RH measurements. It is available individually or as a component of the HM-85 Concrete Hygro-i Inspection Kit.
Concrete Moisture Encounter 4 provides rapid determinations of moisture on concrete and other floor surfaces just prior to installation of the floor covering. This unit can also be used to measure moisture in gypsum floor screeds. Multiple tests can be performed over a large area.
For more information on Concrete Moisture Meters, here are our related blogs: