Rolling Thin Film Ovens (RTFO)
Gilson offers a complete selection of Rolling Thin Film Ovens (RTFO) for measuring the short-term aging effect of heat and air on asphalt binder. Models have controls ranging from more advanced to basic operations with minimal training required.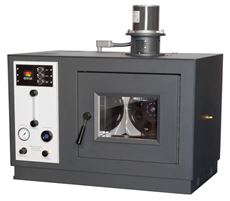 Gilson Rolling Thin Film Oven isbuilt by ATS with advanced design and straightforward controls for accurate and repeatable results with limited training necessary.
ATS Rolling Thin Film Oven features guided menus and a sophisticated touch screen controller for complete user control
Rolling Thin Film Oven has precision controller, Resistance Temperature Detector (RTD) and a four-digit display for simultaneous viewing of actual and set point temperatures via the user interface.