Gilson offers three types of vacuum pycnometers for specific gravity determinations.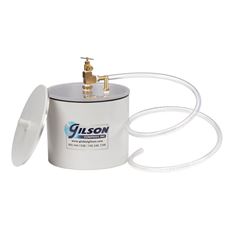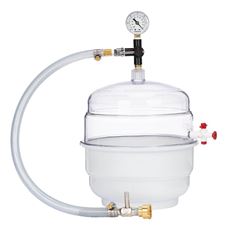 2,000g/4,000g Pycnometers is cast and machined aluminum, and ideal for mixes with up to 0.75in (19.1mm) aggregates. Meets ASTM and AASHTO standards in specific gravity & asphalt rice testing.
6,000g Pycnometer has a large 10L capacity. It is optimal for mixes with aggregates up to 2in (51mm) and meets ASTM and AASHTO standards.
Filter Flasks made of heavy-wall glass can be used as vacuum pycnometers in accordance with ASTM and AASHTO specifications. These graduated flasks are available in 1, 2, and 4L capacities.
Related blogs:
For more information on Vacuum Pycnometer, here are our related blogs: