Industrial-grade Laboratory Cement Mortar Mixers consistently and thoroughly blend mortar, cement, and other materials using an innovative planetary motion. Direct gear drives and durable motors ensure constant mixing speeds under load and a convenient locking hand-lever seamlessly raises and lowers the bowl. All mixers are supplied with stainless steel bowl, wire whip, dough hook, and aluminum flat beater. The 5qt Mixers include an additional stainless steel flat beater.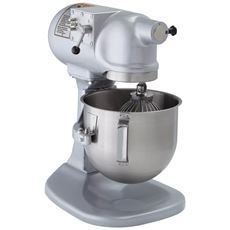 Models: MA-52, MA-52F, MA-52X, MA-52XF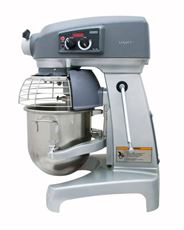 5qt Laboratory Mixers are ideal for heavy applications and have a 5qt (4.7L) capacity and selectable operating speeds. These units include a modified model featuring an Adjustment Bracket to meet the requirements of ASTM C305, C227, and C109 (AASHTO T162 and T106) and other tests.
12qt Laboratory Mixer with a capacity of 12qt (11.4L) is a good choice for larger batch requirements. Meets ASTM and AASHTO standards.
For more information on Laboratory Cement Mortar Mixers, here are our related blogs: