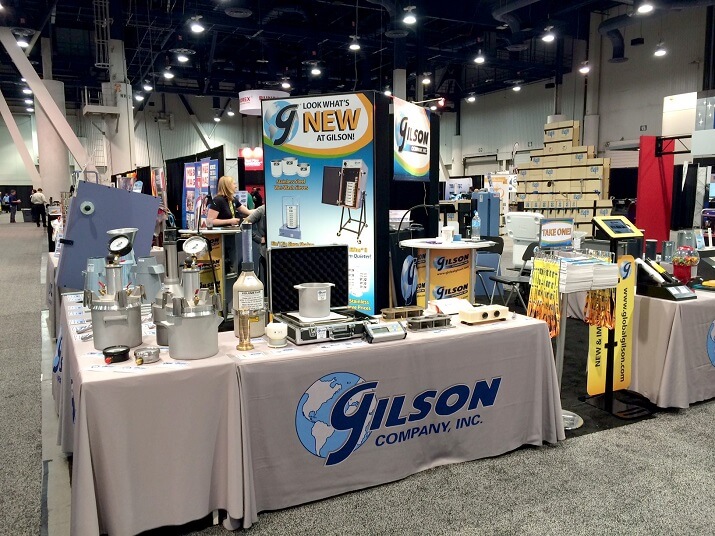 Gilson Co. will again participate at the World of Concrete (WOC) yearly show – with over 55,000 industry professionals registered. The event will be held on January 23-26, 2018 at the Las Vegas Convention Center, where Gilson will be set up at Booth N2837 in the North Hall. Some of the products we'll have on display at our booth include:
Stop by our booth to see the many popular testing products and equipment on display, and visit with Gilson's product and technical specialists to discuss your materials testing equipment needs. Additionally, we will have some other Gilson products available for purchase on-site.
When registering online for WOC, use the special WOC Source Code BUY for a special rate of $50 for Exhibits-Only Admission. This offer expires on January 11, 2018!
The WOC Exhibit Hall will be open the following dates and times:
Tuesday through Thursday, January 23-25 from 9:30 a.m. to 5:00 p.m.
Friday, January 26 from 9:00 a.m. to 12:00 p.m.
WOC's 2018 event theme is Solid to the Core. In addition to the Exhibit Show Floor, WOC will offer many special events, industry speakers, 150+ educational programs and other sessions. To learn more visit World of Concrete.