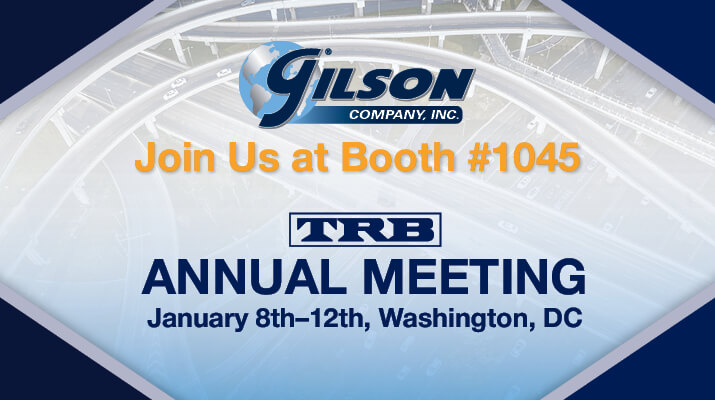 Gilson Company will be participating in the annual Transportation Research Board (TRB) meeting in Washington, D.C., on January 8-12th. We will be set up at Booth #1045 with many products on display.
Featured Products Include:
TRB connects thousands of transportation professionals in one place for sessions and workshops. The event connects and gives new opportunities that help professionals grow, do business, and make better-informed business decisions. Visit TRB Annual Meeting for more information or download the Mobile App for full program information.