Superpave Gyratory Compactors meet ASTM and AASHTO requirements for compacting hot-mix asphalt specimens for Superpave mix design procedures. Cylindrical molds are filled with asphalt samples and gyrated at a fixed angle and pressure. The two models offered by Gilson have unique features tailored to your application and budget.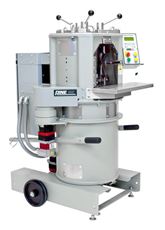 Models: HM-685, HM-685F, HM-685S, HM-685SF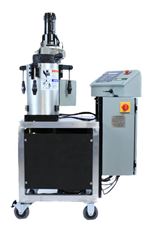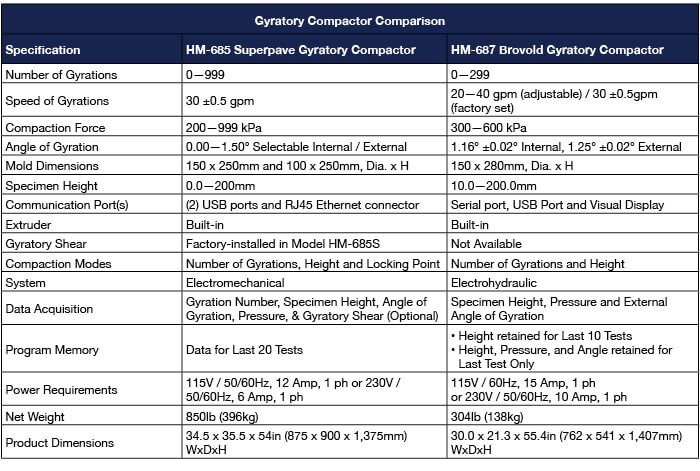 Click the comparison table above to enlarge, print, or download.
Superpave Gyratory Compactor by Pine instruments is ideal for laboratory use. It features user-controlled variable settings including compaction pressure, angle adjustment, gyrations, and mold-size adaptability. Molds and Conversion Kits are available for 150mm, 100mm, and 4.0in specimen diameters, and models configured to measure and record gyratory shear forces are available.
Brovold Superpave Gyratory Compactor is highly portable and equally at home in the lab or field. These affordable, easy-to-operate units perform well for both QC/QA and mix-design applications. Models accept 150mm molds only.
For more information on Superpave Gyratory Compactors, here are our related blogs: