Spinning Rifflers virtually eliminates operator errors common with other types of sample dividing. Representative sampling by spinning riffler is the method of choice for accuracy and repeatability of the highest order when sampling dry, granular materials, and powders. The Spinning Riffler and larger-scale Accu-Max Spinning Riffler each offer exceptional performance in reducing dry bulk materials.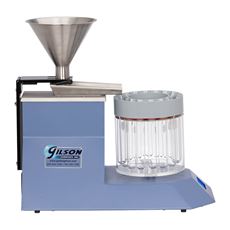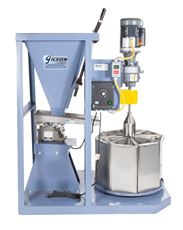 Gilson Spinning Riffler is designed for finer granular materials and powders and features a touchscreen controller for the complete regulation of vibration and speed settings.
Gilson Bulk Spinning Riffler provides precision dividing and sample preparation of large bulk samples by splitting samples of aggregate, ore, coal, and other materials into volumes of up to 1.8ft³ (51L). Particle top sizes up to 2in (50.8mm) are quickly divided into 1/8 or 1/4 fractions.
For more information on Spinning Rifflers/Rotary Sample Dividers, here are our related blogs: