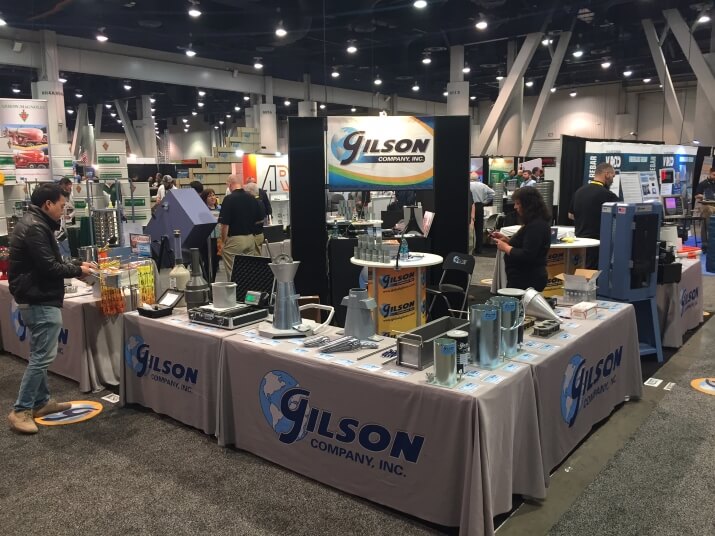 Cement your position in the industry – and check out Gilson's latest cutting-edge concrete and materials testing equipment on display at the 2017 World of Concrete (WOC) from January 17th - 20th, 2017. You can see some of Gilson's new and innovative products at Booth N2937 in the North Hall, where it will showcase:
HM-30 Type B Concrete Air Meter, featuring our new Gorilla Gauge with rugged plastic housing and safety glass;
MC-300PR Concrete Compression Machine, which features a unique 1/2 hp system for cool, quietly controlled operation;
Our new SS-22 Silent Sifter II Sieve Shakers, which significantly reduce operational noise levels while performing accurate separations;
Concrete Curing Boxes, Stainless Steel Deep Frame Wet-Wash Sieves, our wide selection of Concrete Sample Molds and much more!
The 2017 WOC will be held at the Las Vegas Convention Center. World of Concrete is the industry's only international event dedicated to commercial concrete and masonry – and is your one-stop shop to see some of Gilson's latest innovative products first-hand.