Plastic or Steel Concrete Cube Molds are used to form specimens for concrete compressive strength testing. They can also be used as sample containers in the determination of mortar set times as indicated in ASTM C403 and AASHTO T 197.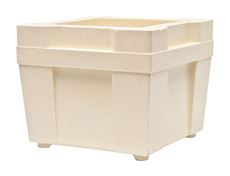 Plastic Concrete Cube Mold, 150x150mm is a one-piece mold made of rugged plastic with reinforced construction. Allows for easy specimen removal.
Steel Concrete Cube Mold, 6x6in molds specimens for strength testing or used as a container to hold test samples. Easy assembly and de-molding.