Asphalt Wheel Trackers by Pavement Technology are multi-function Loaded Wheel Testers. Trackers are used for accurate evaluations of rutting, fatigue cracking, and moisture susceptibility for hot and cold asphalt mixes. Both models meet requirements for AASHTO T 324 Hamburg, T 340 APA Rut Test, and other wheel tracking tests. Choose from larger or smaller models, each allowing for multiple speed and load rates.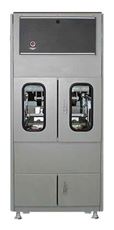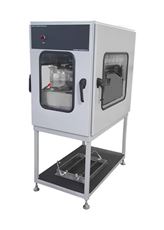 Asphalt Pavement Analyzer (APA) is a heavy-duty three-wheel Asphalt Wheel Tracker.is a heavy-duty three-wheel Asphalt Wheel Tracker. APA performs a multitude of tests with an environmentally controlled chamber that test samples in dry or submerged conditions. The exclusive high-pressure feature generates 250psi or more for advanced testing of mix designs for airport runways and taxiways.
Asphalt Pavement Analyzer Junior (APA Jr.) is a versatile two-wheel Asphalt Wheel Tracker with a small footprint. With optional Chiller the APA Jr. can perform high contact pressure, micro-surfacing/slurry seal, low-temperature fatigue, and studded wheel tests.