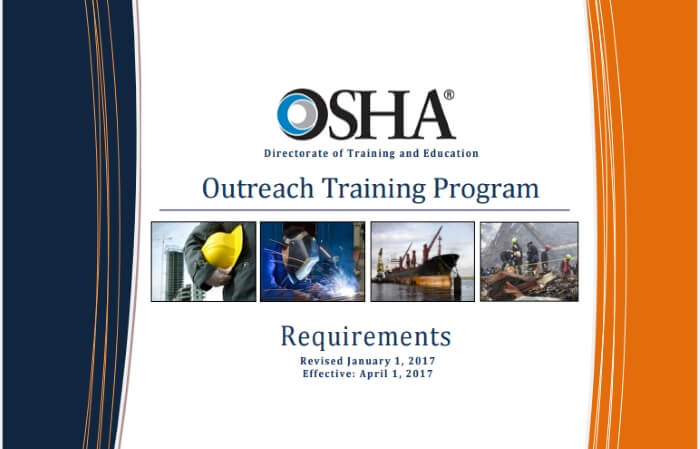 Monday, May 1 marks the beginning of National Safety Week 2017 for the construction industry – and what better time to increase awareness about resources that exist to keep your job site and workers safe every day?
The U.S. Department of Labor's Occupational Safety and Health Administration (OSHA) does more than regulate and create guidelines to keep construction workers safe. It also offers an Outreach Training Program (OTP) for the Construction Industry which provides training and information on worker's rights, employer responsibilities, preventing safety and health hazards on the worksite, and much more. OTP is a voluntary program and not required of employers in order to be in compliance with industry-related OSHA requirements.
OTP programs are presented by OSHA-authorized trainers, as well as from OSHA® Training Institute Education Centers throughout the U.S. To learn more about programs available at a Training Institute Education Center, explore the Searchable Schedule – or look for OSHA-Authorized Trainers in your region.
In addition to ensuring a safe workplace for construction workers and complying with federal and state regulations, having a good workplace safety program can offer some financial considerations for the business owner. An article posted by Equipment World shared some interesting points regarding the "financial value of safety."
Contractors with effective safety programs had higher employee retention rates.
Those who prioritized safety had a greater ROI on projects.
There could be cost savings for companies with strong workplace safety programs from earning a more favorable insurance rating.
Construction professionals interested in becoming an OSHA-authorized trainer can learn more by downloading the agency's OTP Directorate of Training and Education.