Humidity and weather meters accurately measure temperature, humidity, wind speed, dew point, and other environmental factors that can impact concrete curing. Monitoring these factors and following guidelines of ACI 308R to adjust curing methods can prevent excessive evaporation rates and mitigate plastic shrinkage. Gilson's selection of humidity and weather meters provide accurate, quick results for a range of weather and environmental issues.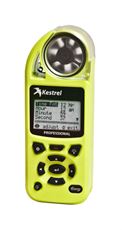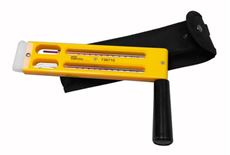 Kestrel® 5200 Professional Environmental Meter is designed for field use when monitoring conditions influencing development of shrinkage cracking in freshly-placed concrete. The multi-functional unit has measurement capabilities that include air temperature, wind speed, relative humidity and barometric pressure, and can also compute evaporation rate, dew point, heat stress, and wind chill based on ACI 308R guidelines. One model offers Bluetooth® LINK connectivity.
Sling Psychrometer is a simple to use instrument for accurately measuring ambient temperature and humidity, and ultimately, the relative humidity of an area. Its folding swivel handle allows for easy spinning, with a humidity range of 1-97% RH.