Now it's possible for customers to search for a specific industry standard using the "Search our products" bar. Simply type in the ASTM, ISO, or AASHTO standard test method: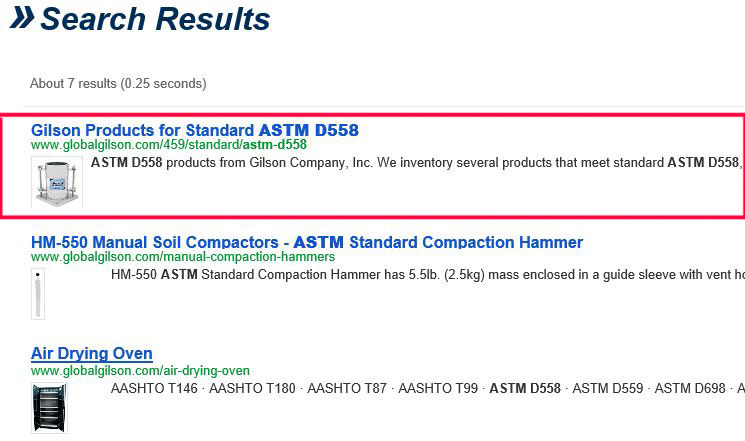 And our website will provide a comprehensive list of Gilson products that meet those specifications. It's easier than ever before to find models that meet your needs.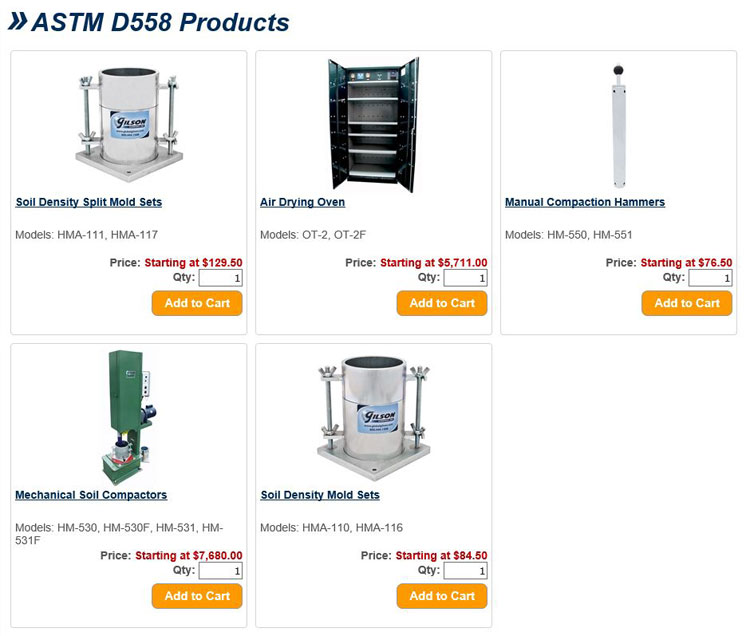 Customers also have the ability to click the "Standards" tab from a product page to view the same list.