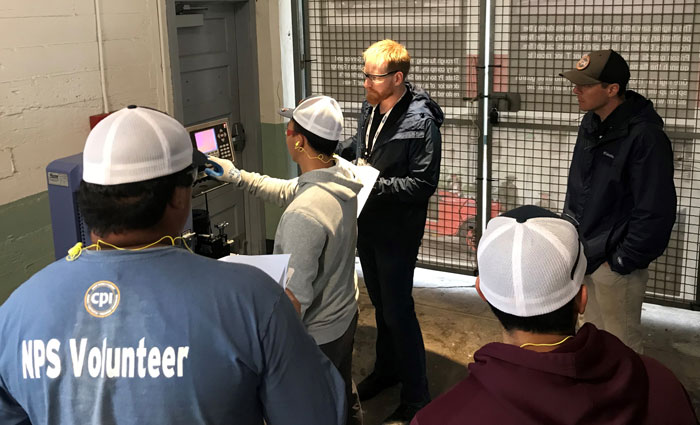 Alcatraz Island in San Francisco Bay – home to the infamous (abandoned) prison, the first lighthouse and U.S.-built fort on the West Coast, and the Concrete Preservation lnstitute (CPI). CPI trains active military personnel during a 12-week program to assist them in transitioning to a career in the concrete industry. Gilson's own Greg Dellner and Jim Bibler recently made the trip to Alcatraz to teach the students about the use of Gilson's concrete compression machine, Schmidt live concrete test hammer, and sieve shaker.
The students in the field school session were eager to learn about using the compression machine and Schmidt hammer to determine concrete strengths. They also appreciated discovering how to conduct a particle size analysis and determining its importance in the construction materials qualification process.
Gilson is proud to support CPI in its education of active duty military. To learn more about the amazing work being done at CPI, visit their website, where you can watch videos about the Institute…and learn a little more about Alcatraz Island.