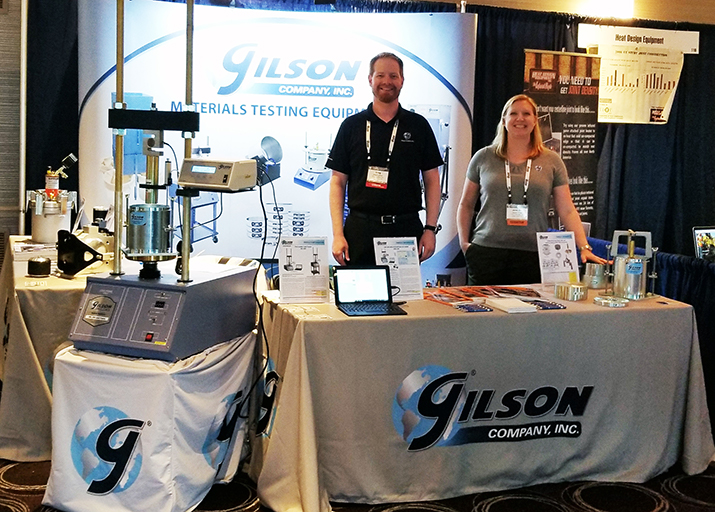 Members of our technical support crew (Jennifer Hanley and Greg Dellner – pictured) had a successful trip to Chicago for the International Airfield and Highway Pavements Conference of the Transportation & Development Institute (T&DI) of ASCE.

This was Gilson's first time attending the event. Jennifer and Greg enjoyed meeting up with customers (and potential customers) from around the world including India, Lebanon, South Korea, Germany, and many other countries. Of course, sampling Chicago's deep dish pizza and seeing the sights of the city from the height of the Willis Tower were definite highlights of the trip!

Our Gilson team was privileged to attend technical sessions led by other industry pros on topics such as asphalt mixture testing and characterization, accelerated pavement testing, and using ground-penetrating radar for asphalt pavement compaction.

We're looking forward to ASCE's next event!