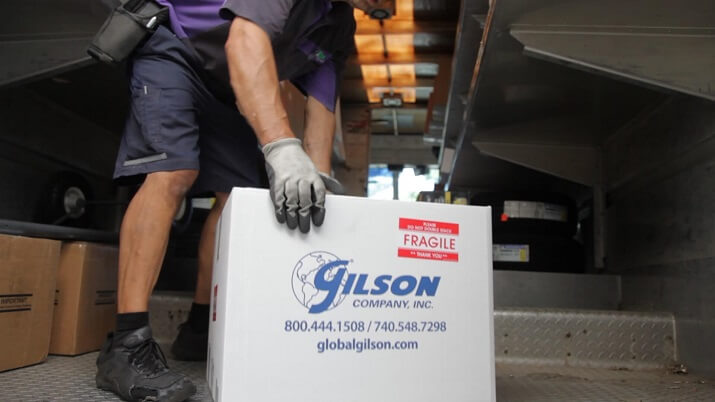 You asked for it, and we listened! One of the most common customer questions for years has been "why don't you provide shipping costs during online checkout?" Until recently, this request has been difficult to answer as many of our products ship from multiple locations using varied shipping methods such as parcel, motor freight or USPS.
This combination of variables made calculating shipping costs for online orders extremely difficult. Today, Gilson is excited to announce that we now have new shipping software that makes it possible to calculate the cost of shipping at checkout – not an estimate, but your actual cost! No more guesswork, no more hassles of waiting to see how much your shipping charges are.
It's all available online, providing an expedited checkout process that gets your order moving out the door faster. We encourage you to visit us online for your next order and give it a try. We're happy to add this feature and hope you enjoy it too.
Be assured that when ordering online through Gilson, you get the best shipping costs available at the time, and you will know that total cost of shipping even before you place the order.
We care about our customer's concerns and as always, continue to listen to your requests. Keep those ideas coming!