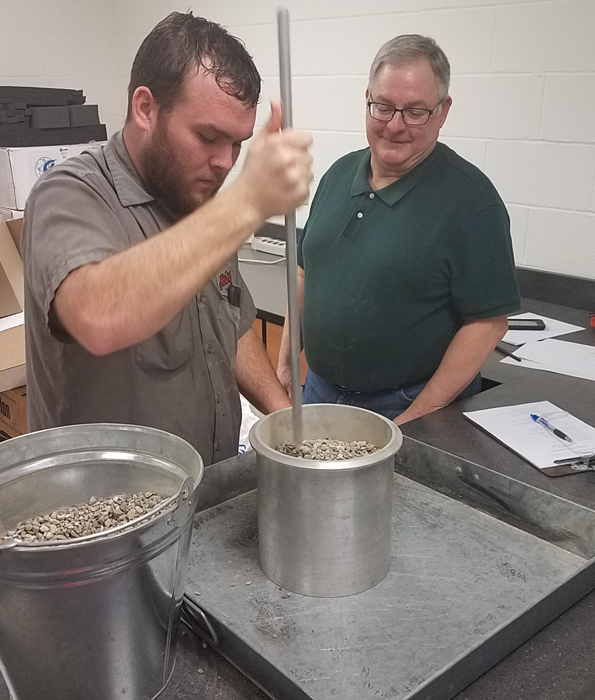 Gilson again hosted the Ohio Aggregates & Industrial Minerals Association's (OAIMA) Level II Aggregate Technician Training.
Nearly 20 aggregate technicians and other professionals and instructors participated in the certification program held at Gilson's headquarters in Lewis Center, Ohio on February 24th and 25th. Day one covered classroom training and testing; day two provided hands-on experience in the Gilson Lab. Similar aggregate training events are held at Gilson two or three times a year.
The certification training program covered testing procedures, calculations and interactive demonstrations of sampling, sample reduction, washing, sieve analysis of coarse and fine aggregates, and more. This training and certification is the same required by the Ohio Department of Transportation for its technicians.
Visit OAIMA to learn more about the Ohio Levels I, II and III Aggregate Technician Training.