Increased Capacity Will Benefit Customers
Gilson Company, Inc., a leading manufacturer and distributor of materials testing equipment for aggregate, soil, concrete, asphalt, food, and pharmaceutical industries announces the completion of a new 16,000 square foot expansion at our corporate headquarters in Lewis Center, Ohio.
The new building will:
Expand our partially automated CNC machining center
Expand the production floor and calibration verification area
Provide additional warehouse space
Broaden our in-house media studio
Customers will directly benefit from this growth with our improved ability to control inventory and shipping efficiency.

The new facility allows us to consolidate our workforce and add sales consultant personnel, qualified CNC operators, and other production and warehousing professionals.
This commitment solidifies Gilson's position as a leading global resource for civil and construction engineers by providing:
Superior Technical Expertise
Exceptional Customer Support
Quality Testing Equipment to:

Government Agencies
Departments of Transportation (DOT)
Universities
Engineering Firms
Contractors, and Testing Laboratories around the world.
Since developing the first aggregate testing screens in the 1930's Gilson Company, Inc. has experienced continual growth to become the leading supplier of equipment for the testing and evaluation of construction materials used in roads and bridges, buildings and structures, dams, and levees, airport runways, and mining.
Gilson Company, Inc. continues to build on the past with a vision for the future. To learn more about Gilson products visit www.globalgilson.com or call 800-444-1508.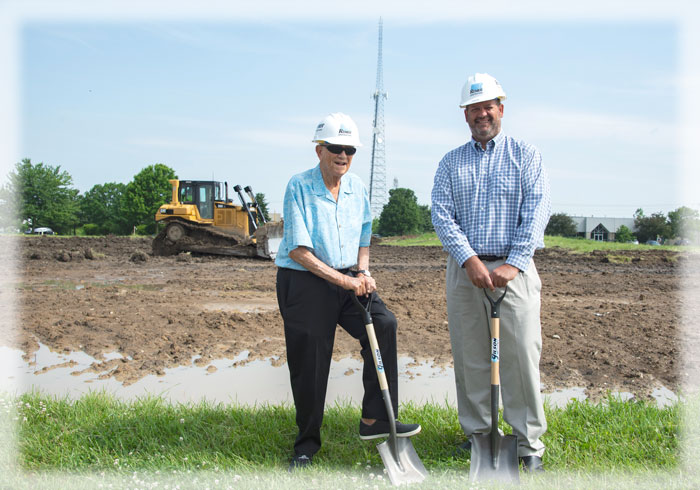 Photographed (right to left): Trent Smith, President, and Robert Smith, Trent's Father and former President.