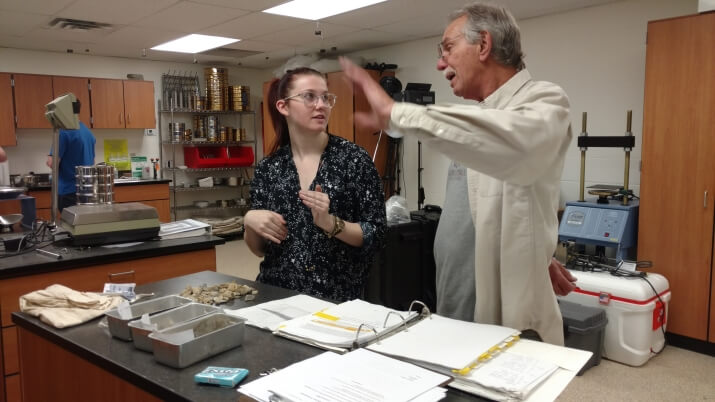 Nearly 20 aggregate technicians, engineers, lab techs, and other professionals and instructors came together for the certification program held at Gilson's headquarters in Lewis Center, Ohio on May 17-18. Day one covered classroom training and testing; day two provided hands-on experience in the Gilson Application Center. This was OAIMA's second training session held at Gilson this year.
OAIMA is Ohio's trade association that represents all the mining operations, with the exception of coal, in the state. The training was attended by professionals from Ohio and neighboring states, and represented 13 different companies.
The certification training program covered testing procedures, calculations and interactive demonstrations of sampling, sample reduction, washing, sieve analysis of coarse and fine aggregates, and more. This training, testing and certification program is the same as required by the Ohio Department of Transportation for its technicians.
Visit OAIMA to learn more about the Ohio Levels I, II and III Aggregate Technician Training.