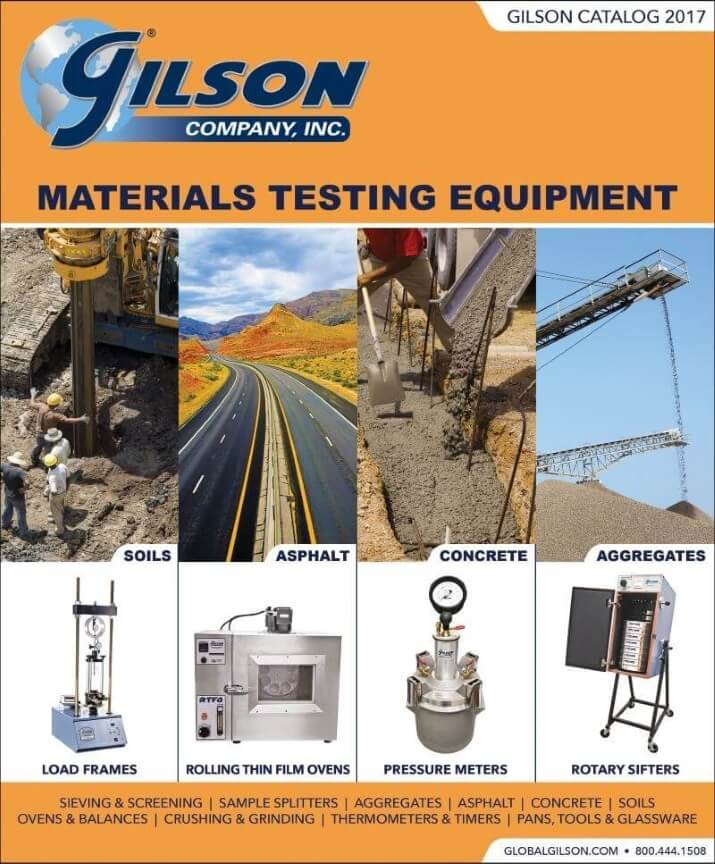 The 2017 Gilson Product Catalog is now available from Gilson Company, Inc.
The new catalog can be ordered on https://www.globalgilson.com/gilson-catalog or by calling Gilson at (800) 444-1508. The catalog features our newest products, along with the full line of materials testing equipment and products. The catalog is free and can be ordered in a printed copy or downloaded as a PDF file for your convenience.
Included in this catalog is the entire line of products available through Gilson Company, with detailed information and specifications on our products in the following categories:
Aggregates
Asphalt
Concrete
Crushing & Grinding
Ovens
Pans, Tools & Glassware
Sample Splitters
Scales & Balances
Sieving & Screening
Soils
Thermometers & Timers
In addition, the Product Index is organized alphabetically, by model number, and by Test Standard; it also contains an Estimated Ship Weight Index. This catalog replaces the 2015-2016 version.