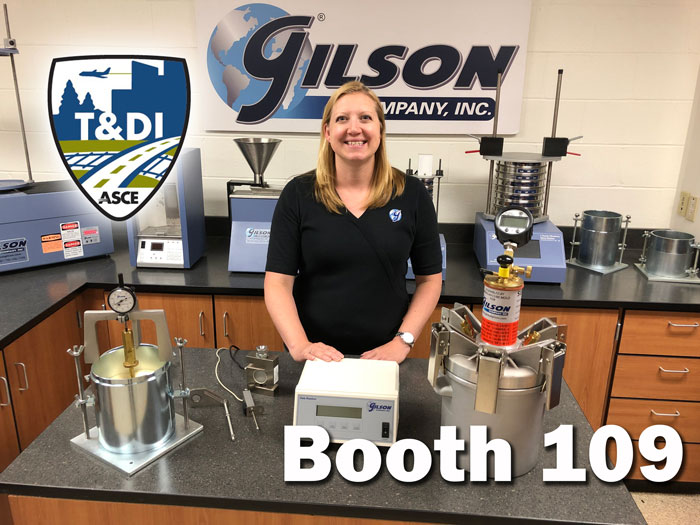 This month, we're headed to the Windy City – Chicago, IL! July 21 – 24, you'll find Gilson's Jennifer Hanley (pictured) and Greg Dellner at booth 109 at the International Airfield and Highway Pavements Conference of the Transportation & Development Institute (T&DI) of ASCE.
This will be Gilson's inaugural trip to the event and we're looking forward to meeting up with researchers, designers, project/construction managers, educators, and contractors from around the world to discuss the future of this aspect of our industry.
On hand for displays and demonstrations at our setup will be products for California Bearing Ratio (CBR) testing including our MS-398 Load Frame, CBR Mold and Swell Tripod, Digital CBR Component Set, and Data Acquisition Software. We'll also be showcasing items for asphalt and concrete testing including our Semi-Circular Bend (SCB) Test Fixture and Super Air Meter.
To learn more about the event, visit the website.