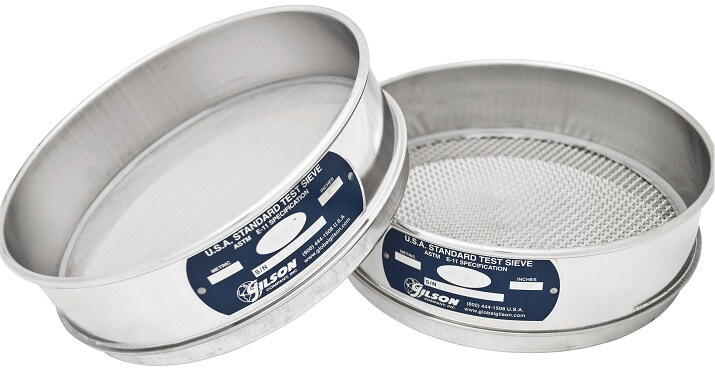 ASTM E11 incorporates a new range of opening sizes for test sieves available as supplemental sizes. Gilson is offering these Metric Alternative sizes in stainless steel cloth installed in conventional 3in, 8in, and 12in diameter stainless steel or combination frames.
With over 40 alternative wire mesh cloth opening sizes to select from, these sizes provide more flexibility in sieve size selection based on testing application.
As with other ASTM E11 sieves, test sieves with supplemental sieve sizes have individual serial numbers and come with a Certificate of Manufacturing Compliance. They can also be upgraded to Inspection or Calibration Grade.
The list of available supplemental sieve sizes can be found on our ASTM Supplemental Sizes Test Sieves page and in the current Gilson catalog.