Thermometer Accessories NO LONGER IN USE
Gilson's thermometer accessories protect thermometers from breakage with safe storage options.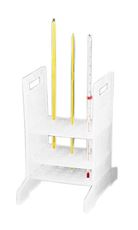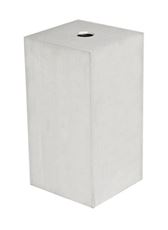 Thermometer Storage Rack accepts standard glass thermometers and stores them safely in an upright position.
Thermometer Well is made of solid aluminum blocks with machined openings designed to accept conventional 1/4in (6.4mm) diameter glass thermometers and stabilize temperatures when monitoring ovens or freezers.